Jobs data pain for impeachment obsessed Democrats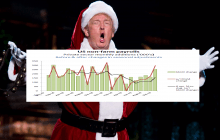 Without power, all that's left is pointless political posturing. Markets therefore should be content to suck up some short term central bank profligacy if it can deliver more solid jobs and wages data, as we've seen in November's non-farm payroll data. But then again, perhaps voters will want to take a risk on an increasingly radicalised Democrat agenda, assuming they can every extract themselves from their their impeachment cul de sac, On second thoughts, perhaps not!

Trump promised to deliver middle class income growth and so far, has been delivering, with private sector job growth of +2.4% annualised (+1.6% YoY) and average wages up +3.0% annualised (+3.1% YoY) in November. The latter meanwhile, is not the stuff to panic inflation vigilantes.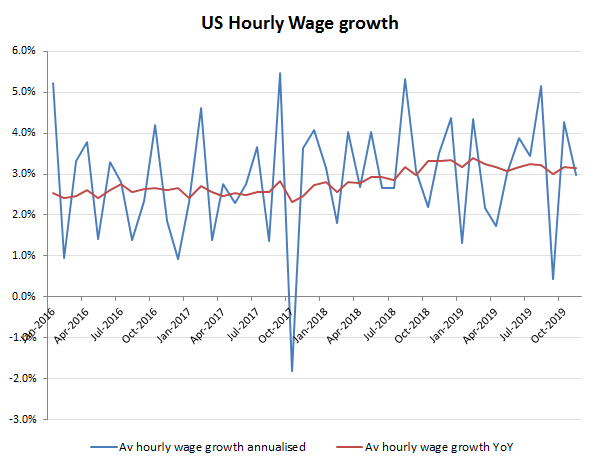 Average wage growth has improved under Trump, so should help retain support from his base, but not so much as to suggest the start of an inflationary spiral.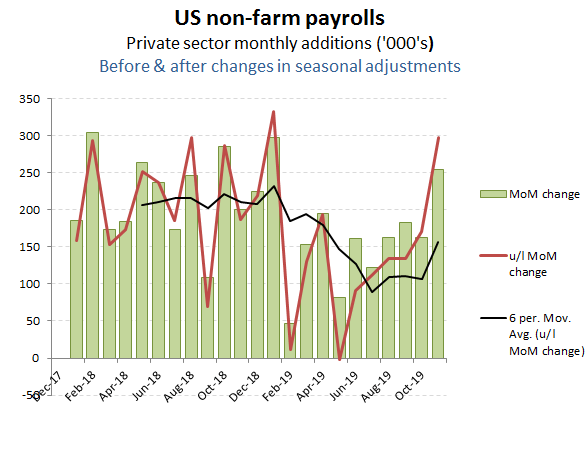 Monthly jobs data estimates can be lumpy, so it's preferable to look at the trends, rather than the individual data points. For the latter, November's reported +254k MoM increase was certainly a strong advance on the recent trend, particularly if one takes the underlying figure of +297k, before changes to the seasonal adjustments. On a tailing quarter basis, average MoM private sector job formation edged up to +200k MoM, which broadly returns it up towards 2018's level.