October US payrolls – a recession for many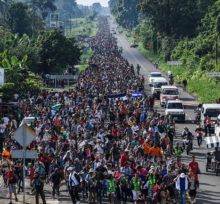 Once again we have a US government department (Bureau of Labor Statistics – BLS) conveniently releasing some economic guesstimates that are supportive of the official narrative and the Fed's decision to again hold interest rates unchanged.  According to this,  inflationary pressures from the jobs market are abating as wage growth tumbles to a sub-inflationary +2.5%, but with overall employment still sustaining a net monthly increase. All very conducive for an easing interest rate outlook, which conveniently is just what the treasury will need to persuade investors to believe in ahead of an impending tsunami of bond issuance  to fund its spiraling deficit/debt and maturities.
Excluding the changes in seasonal adjustments, the reported monthly net private sector job adds for October of +99k rises to +131k, which although representing a further decline in the trajectory, would not normally be signalling recession.
Combined with an easing rate of hourly wage growth to now well below the even reported rate of inflation and the Feds strategy of now signalling an end to the tightening cycle would appear to be vindicated, which in turn has help reduce treasury yields, which of course will come as a relief to the Treasury facing an avalanche of new bond to find buyers for over the next year.
BLS non-farm employment estimates however, are just that, while the weekly insured unemployment claims data reflects hard cash liabilities.  Unlike the NFP estimates, the weekly claims are suggesting a considerably weaker employment situation with claims for the first three weeks of October alone up by +113k.  While the BLS non-farm guestimates might suggest a Goldilocks scenario of easing inflationary pressures but from a still expanding jobs market, the section of the economy with actual insurance cover for unemployment is getting squeezed.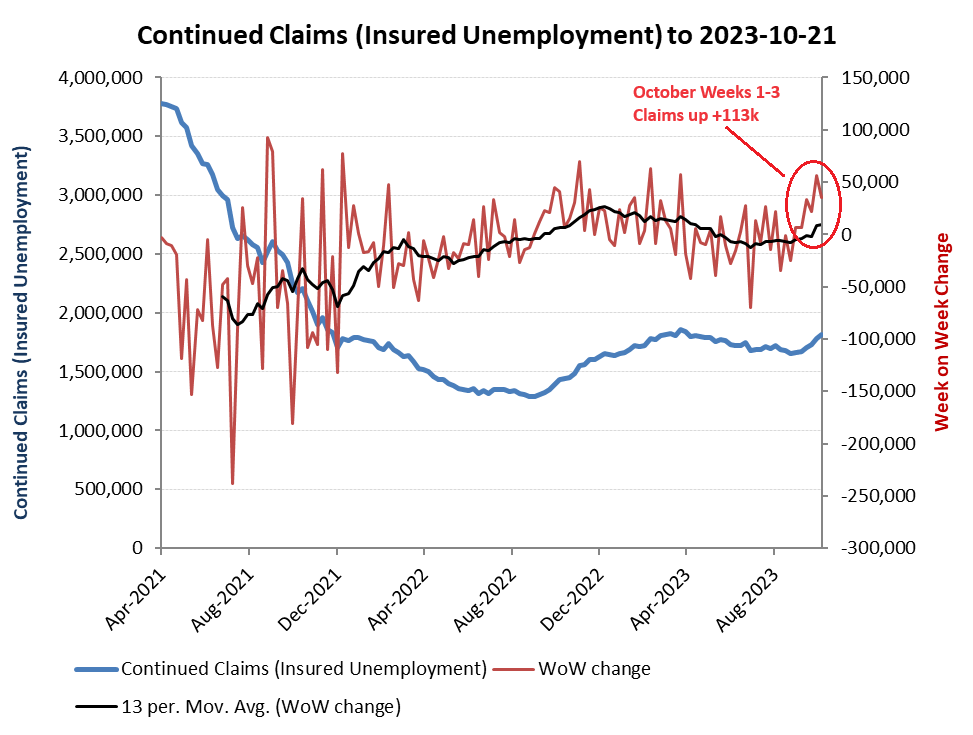 Unemployment insurance claims however rose +113k in first 3 weeks of October!
So how is the US managing to achieve this apparent dichotomy of collapsing average wage growth, but still positive job formation claimed by the BLS?