US porridge cooling, but still far from congealed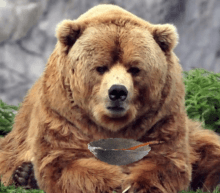 Another month of easing net job additions, but this time without the support of higher wage growth. Normally, such a report would be positive for markets, in that while not signalling recession, it is limp enough to keep the Fed dovish. As we approach 2020 however, the narrative around these monthly reports will become increasingly nuanced by their potential impact on the forthcoming elections and whether it'll be more Trump or the 'Squad' and their Green New Deal. While the Democrats seem fixated with self immolation well before then, Trump still needs to keep faith with his promise to return manufacturing jobs and raise real wages. Two features that were noticeably absent last month.
Whether one looks at the reported +114k net private sector job additions, or the +93k underlying figure (excluding the +21k increase in the seasonal adjustment), the softening trend is fairly self-evident, albeit at +1.1% YoY is still ahead of the +0.7% average increase in the population as well as far ahead of the -200k MoM figure that would normally set off the recession alarm bells.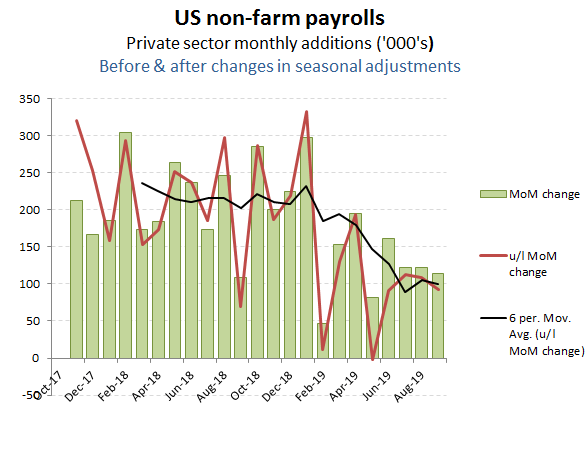 The big story in the September figures was the reversal in wage growth to an annualised -0.4% after August's +4.7% to edge down the YoY average wage growth to +2.9%. Politically this could be troublesome for Trump as is the softness in Manufacturing job growth and increase in Temporary categories in September. Monthly variances however, need to be treated with caution and not extrapolated, as can be seen from the below chart.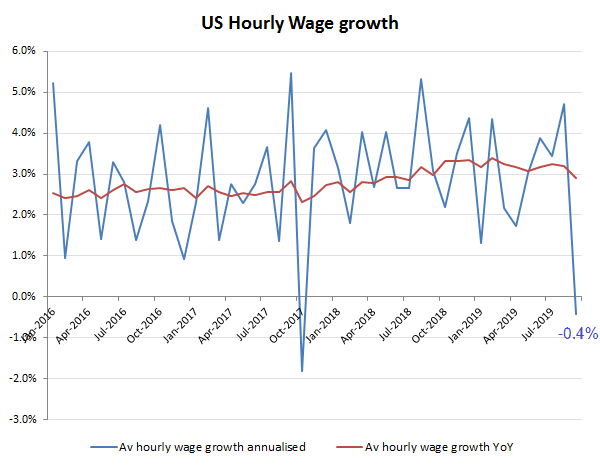 Again, one needs to be careful in over-analysing MoM movements, particularly when drilling down into the lighter category numbers. That said, the further erosion in manufacturing and goods producing industries and rise in temporary jobs remains politically dangerous for Trump, while also helping to explain the weaker average wage figure due to these mix changes. Elsewhere, the soft retail figures ought not to have come as too much of a surprise, although bounce in 'Information Services' was unexpected.