US jobs growth – not 'Yuge', but good enough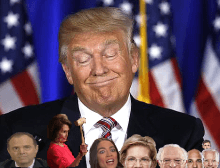 Net private sector job adds in October of +131k, with average wages stabilising to +2.6% annualised and +3.0% YoY is about as close to a 'Goldilocks' scenario' as one could reasonably expect in the current trade war. While perhaps disappointing for those hoping for further Fed easing, the October jobs data is not without its clouds, particularly given the deterioration in manufacturing jobs last month.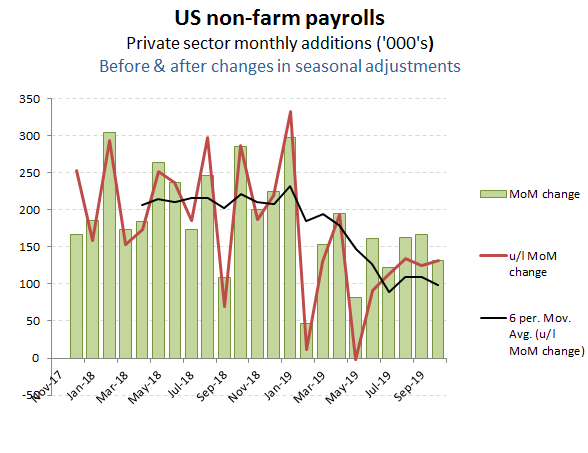 For once, the seasonal adjustment was unchanged, so the +131k net job additions seems like a fairly robust figure. Over the 12 months that reflects a YoY growth in US private sector jobs of +1.5%. While ahead of the approx +0.7% pa rise in the population and with the headline unemployment rate of 3.6%, the latter statistic is distorted (and largely meaningless) by the fall in participation rates and as evidenced by the average hourly wage inflation running only slightly ahead of inflation.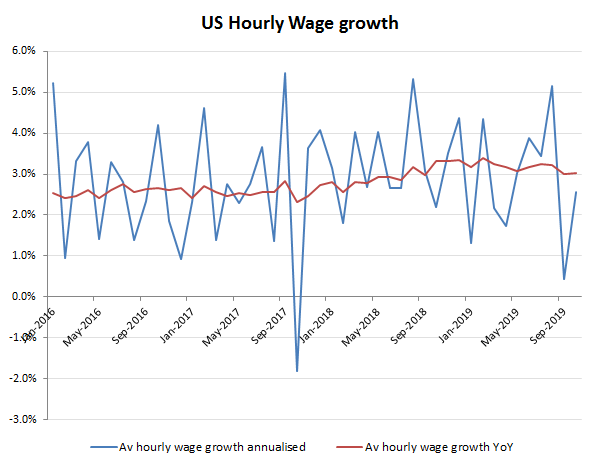 After the gyrations in August and September, October's annualised average hourly wage inflation has stabilised back to 2.6%, with the year-on-year increase remaining at +3.0%. With inflation hovering at just below +3%, this offers Trump enough political capital to support his pitch on improving middle class incomes, but not enough to suggest an overheating economy and thereby flip the Fed back into a tightening cycle. With private sector incomes up approx +4.3% YoY, which is around +50bps ahead of GDP in the period, the Fed's decision to release the breaks at the end of last year and even to return to QE was not merely unjustified, but borders on the reckless; less from the absolute amounts being done, but by providing succour for the usual suspects, including the ECB in persisting with this dishonest financing ruse.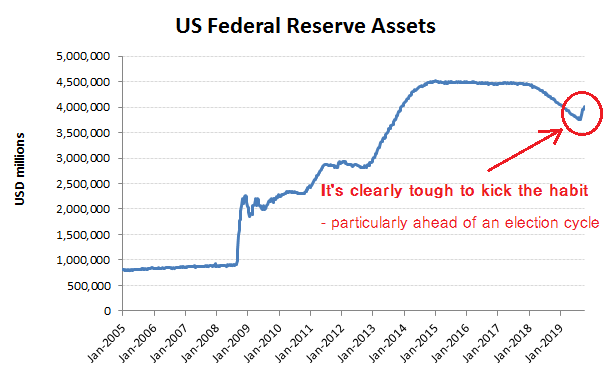 While the monthly payroll data needs to be treated carefully given their volatility and estimate nature, the softening profile in US manufacturing jobs remains a particularly sensitive political issue. In part, the GM strikes and ongoing problems Boeing is having with the 737 Max have had an impact, but it also serves to highlight the headwinds from a gridlocked Government, where Congress is sitting on approving trade agreements.