EU car registrations decline by over -20% in November (ACEA)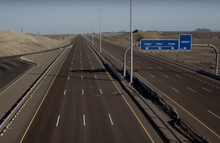 Price and mix improvements on a flat to declining employee base may have sustained Auto manufacturing profits in Q3, but at some stage they will need unit sales to recover. Unfortunately, with incessant covid panic and emerging stagflation, this remains mere fantasy, with November unit sales data from the ACEA disclosing a -17.3% decline across Europe, including -20.5% for the EU.
While the mild symptoms for the latest scariant, Omicron, might well be the harbinger of the natural blowout of this man-made bioweapon, there seems little appetite for the captured political elites to relinquish control and deeper 'great reset' agenda, which one can be assured will morph seamlessly back into climate change regulations. For those investing in auto manufacturers, I would like to remind you that Klaus Schwab's and the WEF's 2030 plan that 'You'll Own Nothing", also clearly included private car ownership, although whether we will also "Be Happy" with this is another matter. First we had the delusion that lithium ion battery power is a viable technological alternative to the internal combustion engine, but now even this pretence is being discarded to the point where a UK (so-called) conservative government minister (Judy Harrison) is saying the quiet bit out loud, with a call for a move away from private car ownership this month.
Amongst the key manufacturers and a European market for unit registrations that was broadly flat for the first 11 months of 2021, the cheaper Asian brands of Hyundai, Toyota and Mazda stand out as having increased unit registrations while Daimler, Ford and Renault have all lost share