June US jobs data – surprisingly stable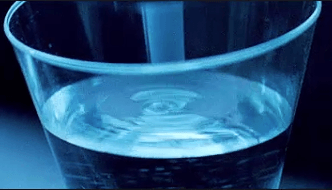 Yes, its out; the US non-farm payrolls for June.  In between love island, the World Cup footie and what counts as financial porn (endless tit-for tat negotiations on tariffs and Brexit) you might have missed these.
For those fretting about interest rate rises on an overheating employment market, I shouldn't worry too much that it is because of these numbers. A MoM rise in net private sector adds, is okay, albeit down on May ;-( and with a slightly lower rate of average wage growth.
Private sector net job additions totalled +202k; equivalent to an annualised increase of approx +1.9%, which is just ahead of (official) population growth.
Hourly average wage growth for the private sector eased back a little from May's annualised rate of +2.7% to only +2.2%, while average hours worked was flat MoM at 34.5 hours, which was a similar YoY increase of +0.3% as for May.  For those looking at the official unemployment statistics this lack of growth in either number may seem surprising, until you factor in the enormous pool of available labour that is hidden in the low participation rates. IE labour markets are not showing signs of overheating.
By sector, POTUS will be pleased to see manufacturing as one of the fastest growing segments of the market and not just from oil fracking. The latter sensitivity to oil prices perhaps making him hope privately that his tweeting is not too successful in reducing prices.  Construction employment however,  once again seems to at odds with what is admittedly a volatile performance in US housing starts. These jumped 5 percent month-over-month to an annualized rate of 1.35m in May of 2018, following a downwardly revised 3.1 percent fall in April. Notwithstanding May being the highest figure since July 2007, annualised net job additions in construction for June was only up +2.2% and at under half the actual YoY rate of +4.8%.
If interest rates are going up, it's not because of an overheating labour market. While many employers may be adopting a wait and see approach to the current tariff disputes, there is remarkably little impact showing up in the current US employment data.