Marks & Spencer – remaining in the GrowthRater portfolio, but what about the other two?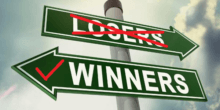 Marks & Spencer: getting closer to delivering the growth being priced into the stock, with speculative bid/mgt recovery thrown in for free!
I added this stock it to my portfolio last summer and the stabilisation in revenues, particularly in Clothing & Home in Thursday's (12 Jan 2017) Q3 sales IMS continues to support that decision.
The key point, is not whether I have prescient abilities to determine if this management team will be any better than their predecessors, or whether another Philip Green or some Qatari chancer will emerge with a bid premium, but that I don't need to, as the growth trajectory already being delivered is within spitting distance of the considerably reduced growth rate now being priced into the shares, while the approx 6% dividend yield is well supported by the approx 7% OpFCF yield.
It may not provide the excitement and returns of recent trades such as Pearson, Fedex, IAG, eBay etc, but at very least, I have a dull high yielder to flesh out the portfolio, with a speculative upside priced in for free. I'm happy therefore to continue to ride this one.
So what of the other two stocks added on those fateful days immediately following the Brexit vote when panic was in the air?
 IAG (International Consolidated Airlines Group Plc) (IAG L) in at 359p – now at 489p, a +36% gain in only 6 months 
Not too shabby while oil prices have been rising!
  –  Whitbread Plc (WTB L) in at 3,567p, now at 4,093p, a +15% gain in 6 months
Not as good as IAG, but then facing negative currency headwinds as a largely domestic player, so still a very respectable performance in just six months. Q3 IMS is due next Thursday (26 Jan), so we'll get an update on organic growth and RevPar etc, to see whether the organic growth outlook is still running substantially ahead of the +5% CAGR GrowthRating implied by the shares.