Spinmeisters in an age of algorithmic trading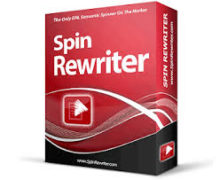 When over three quarters of equity trading volume is driven by algorithmic trading, who do you think company press releases are increasingly being written for? If you want your news item or blog to even get ranked you need to follow the SEO rules. If you want the algo bot that is going to decide whether your earnings release is good or bad and therefore provide that all important directional kicker to the share price, you also need to craft your message for this 'reader'. Perhaps as a consequence of this new 'readership', company spin accompanying some of the recent earnings releases is getting increasingly bizarre. As a human reader, the spin is sometimes so blatant as to verge on the absurd, but then its target is probably not you or me, but some algo. Repeat key words such as perhaps 'upgrade', 'beat expectations', 'record' and combine with a liberal use of adjusted earnings (EBBS – earnings before the bad stuff) and the initial movement triggered by the algo might help feed the browsing investor with the impression that results were good because of the positive price reaction.
Marks & Spencer's Q3 (Christmas) trading update today might be one such example. The release leads with "Excellent Christmas.." and the followed by a liberal sprinkling of "Strong outperformance","continued improvement". Tucked away near the bottom is the information that we really want; that is how the ailing General Merchandising division has done after yet another change in leadership in the summer. Here we are informed that "General Merchandising sales disappointing", but only after the preceding disclosure that the division's "gross margin up significantly" and which was also loaded up with lots of positive key words to get picked up on including "margin guidance upgraded". After the barrage of positives including lowering the expected growth in group costs I had almost forgotten to notice the lack of accompanying guidance upgrade for full year earnings, the slide in UK sales growth from Q2's +1.5% to a decline of -0.3% or the collapse in General Merchandising like for like sales from Q2's -1.9% to an awful -5.8% in Q3.
Even more extraordinary was yesterday's Q1 results from Monsanto. How they kept a straight face leading with the assertion that "Monsanto Company Delivers Better Than Expected First-Quarter Results" when announcing a -17% decline in constant fx gross profits and a -15ppts wipeout in underlying operating margins along with another cut in full year EPS guidance only a month after the last downgrade beats me! Perhaps its something in the food.
For more on these and full investment summaries and valuations check out our "Analytics" web app on this site