Is Mediaset Bollore's next media target?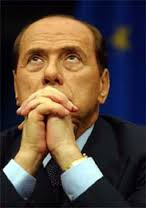 As the layers are peeled away, there is a shocker in the Mediaset numbers. This is the woefully low EBIT margins currently being delivered from the core Italian commercial TV activities. With its Mediaset Premium results for 2015 now finally revealed (yes and you only have to go to page 337 of Mediaset's 2015 annual report to find the -€114.8m of EBIT on sales of €640.9m) and El Towers already separately disclosed, the remaining Italian Integrated TV activities are therefore revealed to have made only €67m of EBIT on €1.85bn of what will be largely advertising revenues; a margin of under 4%. Yes, under 4% for the leading commercial TV broadcaster with a 27% audience share in its core channels alone in a well-developed major economy, where TV's share of overall advertising expenditure is a high 67%. Compare this to ITV's near 30% EBITA margin, ProSeiben's 25% or even Mediaset Espana's 23% margin and the problem/opportunity becomes a little clearer. Twenty years ago Mediaset was also making operating margins in the mid 20's and even five year ago, EBIT margins on its Italian operations were over 17%. Maybe too much time at the 'Bunga bunga' parties and not enough attention to minding the shop perhaps!
The opportunity: The proposal to sell its 88.9% stake in MS Premium to Vivendi for £724m therefore offers firstly an immediate profit uplift from divesting this loss maker (note: not included in the above chart), but perhaps more importantly the possibility that the introduction of Vivendi onto the share register with its tenacious chairman Vincent Bollore might provide the long overdue catalyst to restore the core Italian TV margins. With every +5ppts uplift in these core Italian TV margins equivalent to approx. +€65m to FCF and +€1.3bn, or +€1.10 ps if grossed up on a 5% FCF yield, this is perhaps the largest single variable for shareholders to consider when the current share price is under €4. In our own forecasts, we are including a +250bps uplift in these EBIT margins to 6.2% for FY16, rising by +280bps to 9.0% for FY17 and by +270bps to a still lowest in class 11.7% by FY18. On these assumptions and discounting a mid-range growth rate (GrowthRating) of approx. +4% CAGR to the overall group would suggest an OpFCF yield of around 6.5% for the group. On this basis our NPV comes in at around €2.70, but rises to €3.50 in a year's time and to €4.10 by mid 2018, with every 5ppts on the core Italian integrated TV margins equating to +/-€1.10 per share.