M&S – for once without the flannel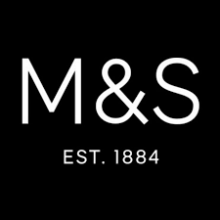 Being long into the M&S results, I was understandably happy to root for the old girl as she struggles to re-invent herself for the modern world. The numbers themselves were broadly as expected and while it was comforting to have the dividend not only held, but forecast to remain that way, I was never in any serious doubt about that given the modest debt burden and FCF cushion. What did come as a pleasant surprise however, was a presentation by the new CEO (Apr 2016), Steve Rowe that was almost Cromwellian in admitting the many failings that need to be addressed, but as a consequence engendered some confidence that while he may not have all the answers yet, the franchise may be in comparatively capable hands. Having had to endure sometimes comically bullish presentations by too many companies, it was a relief to get an honest appraisal.
While investors aren't sure yet and the media seems content to remind us all of where we are, in terms of M&S trading and competitive pressures in retail, presumably these are the same groups who were supporting the shares when they were discounting growth of over +5% CAGR, yet had already been delivering organic sales growth at under half that level for a couple of years.  While I may not be a mega-bull on the pace of organic recovery in sales at M&S, a sub +2% GrowthRating is not exactly making me too much of a hostage to fortune, particularly as Steve Rowe gets stuck into his many labours.