Closing long position on Apple Inc (aapl) for a +29% gain (+105% annualised)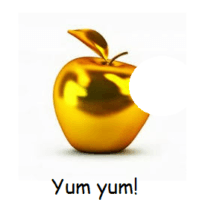 I am closing my long position on Apple (aapl) I established back in February at $121.4 ps. With the shares closing at $156.1 on Friday, that's a gain of approx +29% over the 100 days held; an annualised return of 105%.
GrowthRater porfolio – recent closed positions

WHY?
Trade the story, rather than the event.  The iPhone 8 is the big one we've all been waiting for and while there have been some rumours of delays and increased component costs, its still looks to be on track to be launched before the year end, thereby scraping into the iPhone's 10 year anniversary celebrations. Between now and then however, there remains at least a couple more quarters of possibly disappointing iPhone unit sale growth, which will also be up against a powerful new competitor at the upper price range, Samsung's recently launched Galaxy S8. With press reports suggesting the iPhone 8 price will top $1,000,  an almost 40% premium to the Samsung's 5.8-inch S8 and over 20% more than the larger, 6.2-inch S8,  Apple will also be launching its most expensive ever smart phone into an increasingly competitive and price resistant marketplace as evidenced by last quarter's weaker Chinese unit sales.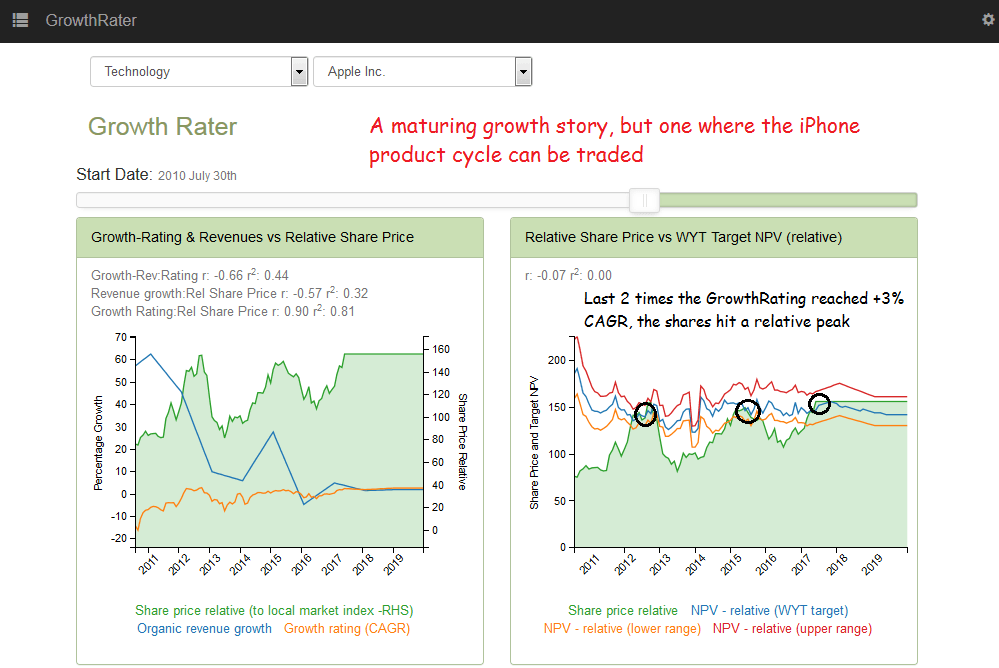 Valuation: On a prospective Op FCF yield of 6.5-7.0% and discounting a sub +3% CAGR growth rate, the shares may not seem particularly demanding ahead of another major product launch which could possibly bounce sales growth back up to above this level. That's still a long way from suggesting a revitalisation of the longer term trend however. Something that might require growth across a broader product front.
If you'd like to find out more on how the GrowthRater can help your stock selection, contact me at adel@wyt-i.com or register here: