Gartner Inc follow-up as US jobs data confirms softening trend for Info segment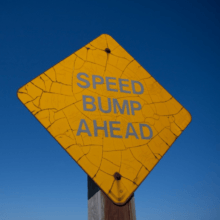 Last month I flagged a warning on Gartner Inc.  Consensus forecasts for a sustained rate of revenue growth over the next two years are clearly wrong. The question is whether they are too high or too low. In the blog piece on the subject I highlighted the correlation of the group's organic revenue record to the net job formation in its main industry segment (information & data processing). The article also revealed what was becoming a negative trend in sector jobs which was beginning to signal a slowing outlook for Garnter's revenue growth profile notwithstanding its continued upbeat narrative to investors, albeit on a short forward order book. With the GrowthRater demonstrating a systematic relationship between organic revenue delivery and Gartner's valuation horizon on our mean reversion analysis, this was no mere academic exercise but was to alert investors of an imminent risk to forward revenue growth expectations which could be expected to adversely affect both the rating and FCF base for the stock.
New data point further signals a declining trend
Yesterday's US non-farm payroll figures for November provide another important data point and as expected the modest improvement of +400 net job additions posted for October in the Information (data processing/hosting) has been substantially reversed in November, with a net jobs reduction of -2,100, further reinforcing a trend which has been in decline since H2 2015, but now is poised to sink into negative territory.  Given Gartner's business model and sensitivity to IT procurement activity, the relationship (and historic correlation of 0.70) between this metric and the group's organic revenue growth rate should not come as a surprise. It should also therefore not come as a surprise if negative job formation results in declines in revenue expectations for the group.
If slowing job formation in the industry group serviced by Gartner Inc has a negative impact on its organic revenue outlook, then a slowing organic top line also has repercussions on the valuation. As a 'super-normal' growth business, Gartner shares very similar valuation dynamics with peers such as Facebook Google, ebay etc, in that markets push out the horizon point when the growth and rating is expected to revert to the market mean (see chart below).  What is noticable about this relationship however is that it is fairly linear, but only once organic revenue growth at around, or above twice the market average (ie above approx +8%).  Drop convincingly below this threshold however, and you risk being treated as a mere mortal again with the valuation horizon brought in and precipitously. Valuations therefore are hit with the double whammy of a reduction in projected OpFCF forecast, but more importantly, a de-rating.  Given the speed of this process, it is something that needs to be anticipated rather than reacted to, as by then it is usually too late. Hence the need to be ahead of the curve and not be last in line to be told by the investor relations.
For more on this stock please see our webApp 'Analytics' section: https://app.growthrater.com/