First cracks appear as Shell shareholders start to oppose BG merger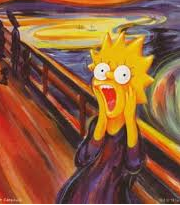 Finally, it seems we are seeing some push-back from some Shell shareholders against the impending BG merger which is being voted on by Shell shareholders at the end of this month (27 January).  Standard Life has been grumbling for a while, but now finally has gone public. The only question is whether it has all been left too late or if they act as a lightening rod for other disgruntled Shell shareholders. Although only an outside chance at this stage that management won't get their way, if this deal does get over-turned at the last moment, there's going to be a lot of pain amongst the Hedgie's that have been heavily arbitraging this deal.
http://www.reuters.com/article/bg-shell-standard-life-idUSL8N14S38420160108
We wrote about this extensively before Christmas where we highlighted the value destructive nature of the deal now that oil prices had almost halved from their almost $60/bbl (Brent) level back in April 2015 when the deal was hatched. To reject the deal would cost Shell shareholders a £760m penalty, but this is looking like an increasingly attractive trade-off compared with having to hope that oil prices double before the current proposed deal is value accretive. At current levels, investors who believe in this scenario may be better served just buying a forward hedge on the oil price.
http://growthrater.com/4982-2/