Time Warner management need to renegotiate AT&T offer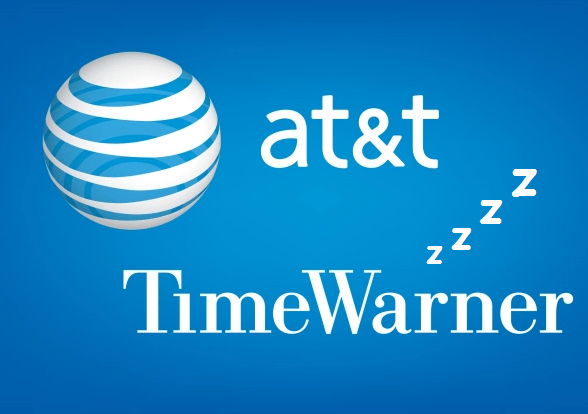 When a slow, or no growth company offers stock to acquire a faster business, then there is always a risk that time value will whittle away the initial bid premium. For AT&T's offer for Time Warner, this has been accentuated by the drawn out litigation with the DoJ to get the deal approved as well as by AT&T's own lacklustre intervening trading perform. The net effect of this has seen the value of its TWX bid drop by almost 25% relative to the market (S&P500), since it was made (around the 16th October 2016) and a relative share price that is now lower than where it was just prior to the offer being made.  With TWX trading on a prospective OpFCF yield of approx 6% and discounting growth of only +3% CAGR, one might also ponder whether AT&T's offer (worth only $101 per TWX) now even fully reflects TWX's stand alone value, let alone a control premium.
So what is TWX management doing about this? If ever there was a deal screaming out to be renegotiated, it is this, but so far we have had only silence from the TWX management. Back in December, they had a perfect opportunity when it was clear the deal wasn't going to get its regulatory approvals before the offer period lapsed (22 April), but instead of protecting their shareholder interests, they merely agreed to extend the offer period again, to 21 June 2018. What that means, is that TWX shareholders will either have to swallow a patently bad deal, should it be permitted, or potentially pony up a $1.725bn break fee.  In these circumstances, Time Warner shareholders may well be hoping for a court ruling to impose a substantive enough change to the merger proposals to allow them to get out from under an increasingly unfavourable deal. While they're at it, they might also want to check to see if they're getting their money's worth from their management!