US GDP growth too strong in Q2?
Having bumped up the reported Q1 GDP growth numbers, the US administration now seems content to push a (modestly) slower growth narrative in order to support the current dovish Fed. As with the non-farm payroll seasonal adjustments, the GDP numbers are becoming increasingly unreliable as a true indicator of current economic growth and more a tool with which to support a loosening fiscal and monetary policy in order to window dress and massage the economy ahead of the 2020 presidential and congressional elections. Perhaps we should all start to take note of what Trump's latest Fed board member nominee, Dr Judy Shelton, has been saying as this may well offer a better steer on what may face markets beyond 2020.
a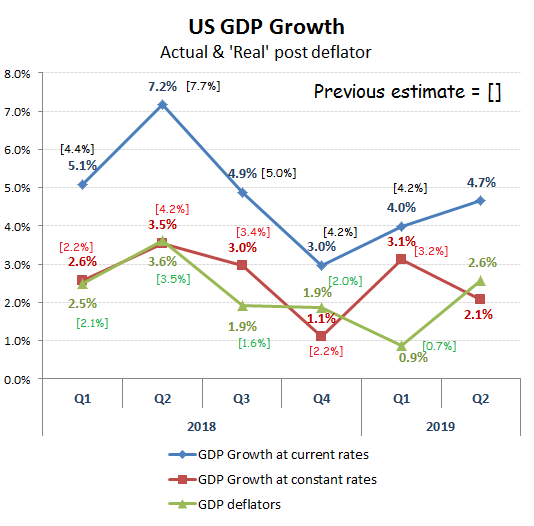 Notwithstanding the +3.2% reported GDP growth for Q1, the weakness in personal consumption was all too obvious, as was the manipulation of the deflator assumption to try and hide this. Consequently, the Fed narrative of a return to a looser monetary policy seemed quite credible. Indeed, it has spurred a similar volte-face across most central banks and in particular, the ECB, which under the proposed replacement for Draghi, Lagarde, promises to go full retard.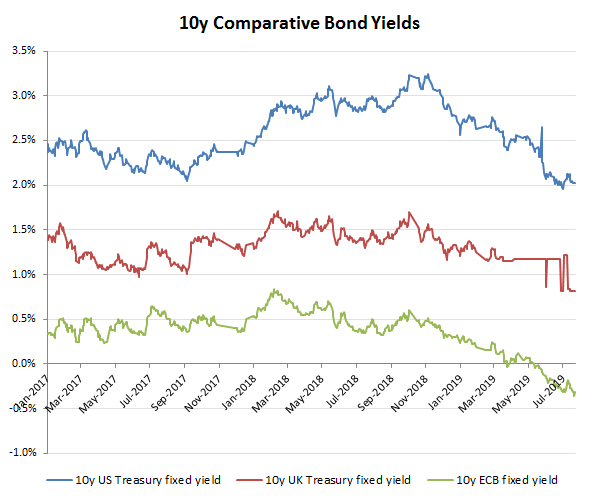 Q2 however, looks to have been a problem, in that US personal consumption surged spectacularly from a measly +1.1% nominal growth in Q1 to +4.6% in Q2. Notwithstanding some rather suspect contributors to this, it hardly is going to help convince markets that the economy needs Powell to start helicoptering cash into the economy. With the rise in the deflator assumption to an overly conservative +2.6% in Q2, perhaps to reign in the headline growth number to a more Golidlocks +2.1%. Enough to keep open the hope of a further future rate cut, but enabling the Fed to eep some of its powder dry in case it is needed more urgently a little closer to the 2020 elections. Not much point in peaking too early while the congressional Democrats seem unable to get beyond their impeachment fixations.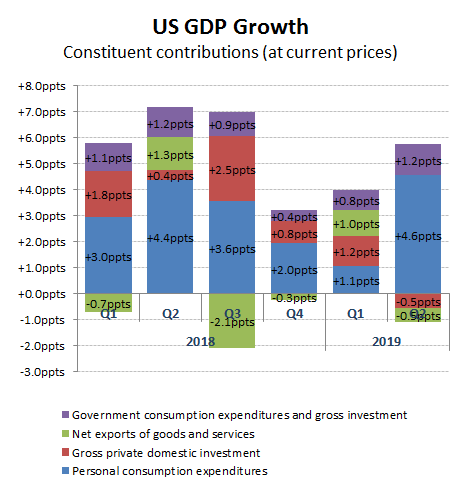 A key contributor to the rebound in Q2 personal consumption was from the somewhat surprising recovery of approx +10% in 'motor vehicle and parts' expenditure.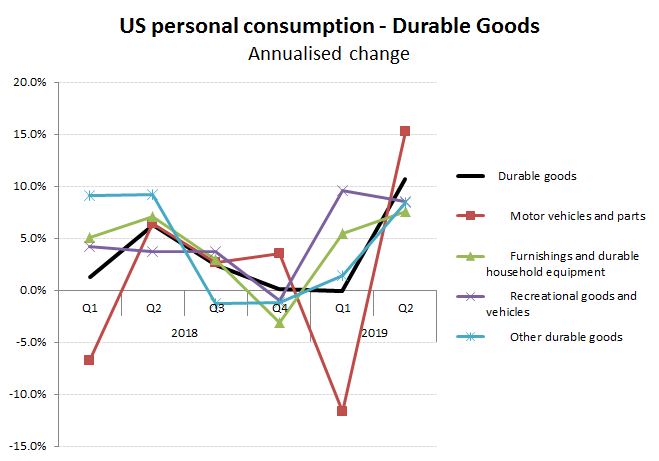 Surprising, because this had little to do with the actual performance in US auto sales in Q2, which while better than for Q1, still posted a YoY decline. Perhaps this was more a function of inventor movements, or recognition, but it does suggest some caution in assuming this performance will recurr to bolster Q3 again.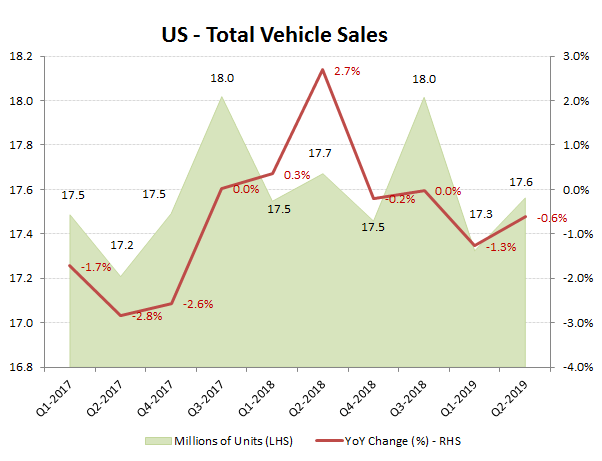 Personal expenditure in non-durable categories also improved considerably in Q2 and for moost part, this seems fairly broadly based. The rebound in 'gasoline and energy goods' however was a noticeable outlier and not one which seemed rooted in any particular shift in underlying consumption or pricing.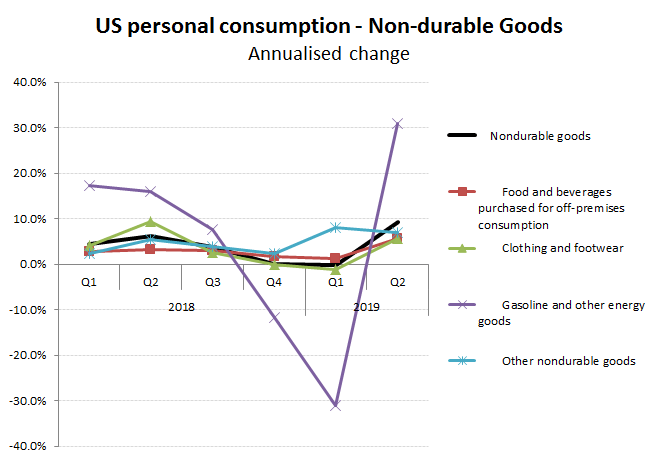 indeed, oil prices (Brent), in Q2, were broadly unchanged YoY and only slightly ahead QoQ.